About Us
Nursing is one of the noblest professions in the world. Patient care is the main focus of this modern world and nurses play a vital role in health care system. Even the most competent Doctor often requires the support and assistance of skilled nurses and paramedical personnel for his/her professional success. Therefore competent nurses are in demand all over the world. The Mohamed Sathak Trust started A.J. College of Nursing at Chennai in 2000 to serve the public and meet this demand.
History
The College offers B.Sc. Nursing programme, a 4-year course and M.Sc. Nursing 2 years course during which the students not only learn the nursing needs across the medical spectrum, but also hospital management and crisis management. The institution is recognized by Indian Nursing Council, The Tamil Nadu Nurses & Midwife Council and is affiliated to The Tamil Nadu Dr. M. G. R. Medical University. The students are enrolled as members of Students Nurses Association of India, which enables them to bring out their leadership talents.
They are also enrolled as members of Youth Red Cross. Training programme for CGFNS is also available.
Vision
Our Vision is to develop skilled professionals in nursing and health care whose actions and voices fortify and improve the health of people throughout the world. Our college strives to provide quality education and training in the field of health care with the help of its dedicated staff, state-of-the-art infrastructure, equipment and facilities.
Nursing is a noble profession focused on assisting individuals, families, and communities in attaining, re-attaining, and maintaining optimal health and functioning. We, at Mohamed Sathak A J College of Nursing are dedicated to impart high standards of professional knowledge in health care to all our students who in turn will excel in this field with a sense of responsibility to serve the society. The College provides exceptional clinical care through innovative practice models. We are committed to developing knowledge that leads to improved health and quality of life. Along with studies, we also endorse the values of healthcare like compassion, collaboration, integrity, responsibility, excellence etc., which are quite essential in this particular field.
Aim
The College aims to prepare nurse graduates.
To assume responsibilities as professional competent nurse and midwife in providing holistic care.
To assume role of care provider, manager, supervisor, teacher, researcher in different health care set up.
Our Teachers
Some Special Teachers From the Industry!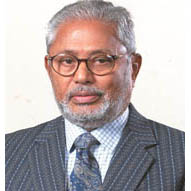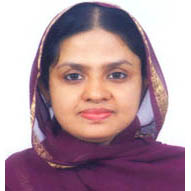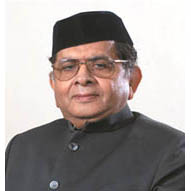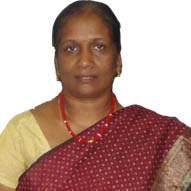 PROFILE OF THE PRINCIPAL
Dr. Rama Sambasivan M. Sc (N)., Ph.d
Name – Dr. Rama Sambasivan M. Sc (N)., Ph.d
Designation – Principal
Date of Birth - 10. 4. 1966
Address Residential – No 7 A, Ambigai Street, velachery ,Chennai – 42.
Teaching Number – (Off) 9244903601, (Mob)9444126168
Email – sambasivan.rama@yahoo.com
Membership of Professional Bodies / Organization
Life Member – Indian Nursing Council
Life Member – Trained Nurses Association of India
Life Member – TN Govt. Graduate B. Sc Nurses Association
Life Member – Shigma Theta Tau Foreign Association
Membership
Senate Member TN Dr M G R Medical University
Governing Council Member at J V College of Nursing
Serving as an Inspector in INC,Tamilnadu Nursing council, and TN Dr M G R Medical University
Member in board of studies at Chettinad College of Nursing.
Member in passing board at TN Dr M G R Medical University, Chettinad deemed University, Meenatchi deemed University and Saveetha deemed University.
Member in Ph.d screening committee at TN Dr M G R Medical University, Meenatchi deemed University and Saveetha deemed University.
Member in AD-HOC-INC inspection committee.
Authorship
Author for writing Medical Surgical Nursing subject for Diploma, Post B. Sc Nursing and B. Sc Nursing courses published by TN state and Midwives council.
Contributory author for Journal of Nursing Trendz.
Best Teacher Award Recipient of Best Teacher Award from The TN Dr M G R Medical University during the time of International Nurses day Celebration 2011.
Executive author for Tamil Nadu Council Journal – Medical and Surgical Nursing.
Degree
College of Study
University
Year & Month of Passing
Specialty
Registration No. of UG & PG with date
Name of the State Nursing Council
B. Sc. (N)
MMC College of Nursing
Madras University
April 1989

-

RN : 31010,
RM: 37060, 19.11.1990
TN. Nurses & Midwives Council, Chennai
M. Sc. (N)
Saveetha College of Nursing
The TN. Dr. MGR Medical University
Mar 1999
Medical surgical Nursing

-

-

Ph.D.
The TN. Dr. MGR Medical University
The TN. Dr. MGR Medical University
Oct 2013
Medical surgical Nursing

-

-
| Position | Name of Institution | From | To | Total Experience Year – Month - Day |
| --- | --- | --- | --- | --- |
| Clinical instructor cum public health nurse | Durga bai deshmukh Hospital | 12.2.1990 | 31.7.1993 | 3 Yrs. 5 Months |
| Principal | St. Theresa of Child Jesus school of Nursing | 1.8.1993 | 30.6.1997 | 3 Yrs. 10 Months |
| Asst Prof / Principal | Sree balaji College of Nursing | 2.6.1998 | 17.5.2004 | 6 Years |
| Principal | MSAJ College of Nursing | 20.9.2004 | Till date | 10 Yrs. 6 Months |
Faculty
Faculties are the resources for the students and serve as a liason between the students and society. The faculties provide specialized education, knowledge, code of ethics and internal monitoring.